The results from WINS' annual member questionnaire indicate strong satisfaction with our programmes and publications.
WINS recently completed its annual Member Questionnaire. Results indicate that fully 98.7% of our members find WINS a valuable forum for the exchange of best practices in nuclear security. In addition, three times as many members responded to the 2012 / 2013 questionnaire as responded to the 2011 questionnaire.
Questionnaire in Detail
Following is a summary of the results:
WINS 2012 / 2013 Annual Member Questionnaire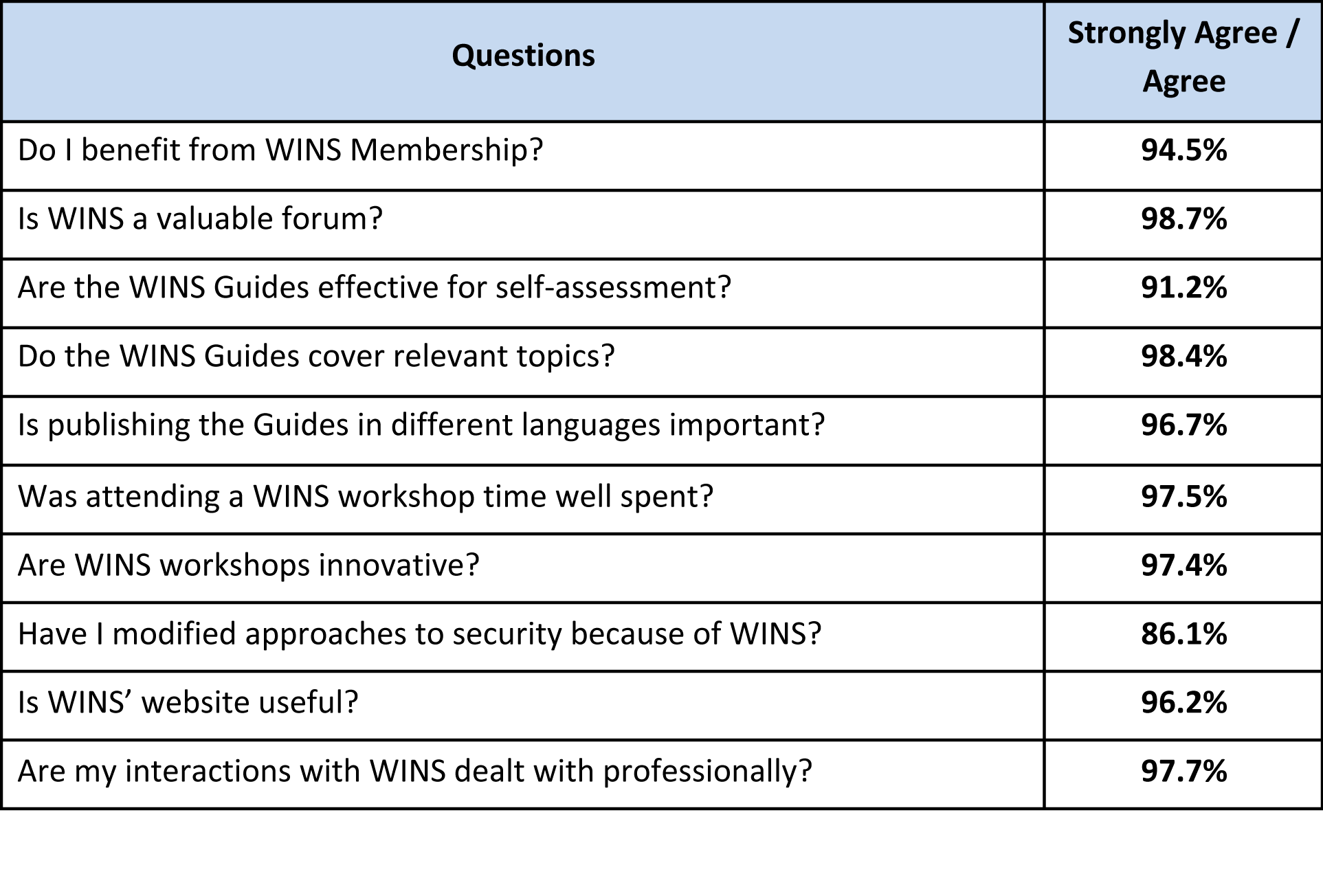 Member Feedback
The questionnaire also invited members to provide their own feedback. We found your comments and suggestions extremely valuable and sincerely thank all of those who responded.
Some of the themes that emerged from your comments include the request to address Emergency Preparedness, how Threat Assessment can be used in the design and assessment of security systems, and how Cyber Security interfaces with Physical Protection.
Several members also requested that we coordinate our efforts more closely with the IAEA, as well as with such initiatives as GICNT and the Nuclear Security Summits.
We plan to address your suggestions in the coming year through our workshops, International Best Practice Guides, website and professional development modules. We also plan to introduce new ways to interact with you.
Finally, we also plan to provide you with more advance notice about the topics, dates and venues of upcoming workshops so you have more time to schedule and budget for them.
And the Winner Is…
To encourage greater participation in our questionnaire this year, we decided to offer a grand prize of US $100 to one respondent. We picked a random number among all of the entries, and the winner was Ms. Tosin Temitayo Omisore, Information Officer at the Nigerian Atomic Energy Commission. Congratulations!