WINS Academy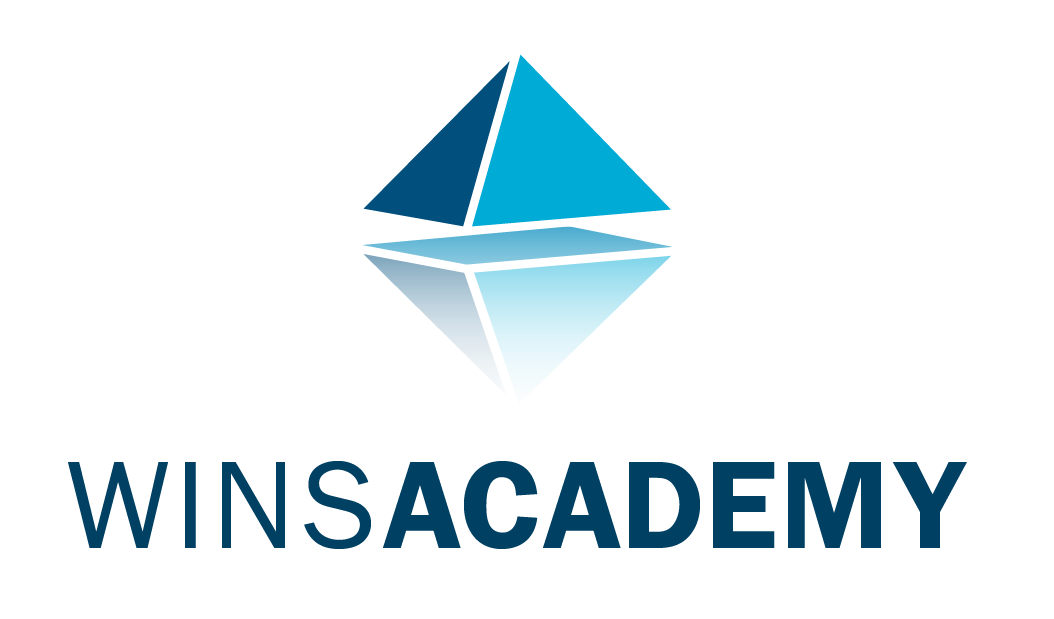 The WINS Academy provides personnel with management accountabilities for nuclear security with opportunities to become professionally certified.
By offering the first online certification programme in the world for nuclear security management, we aim to catalyse professional development, knowledge exchange and leadership innovation in nuclear security management. Ultimately, the programme will lead to growing levels of competence in a way that is demonstrable and sustainable, thereby improving worldwide leadership and effectiveness in the implementation and regulation of nuclear security.
---
Latest updates
Incentive programmes
WINS will reimburse 50% of the cost of the programme to participants who purchase the programme within 12 months after its release and pass the examinations! You can download the reimbursement application form here and return it to: thewinsacademy@wins.org once you have passed the examinations.
We also have scholarships made available to selected participants from certain countries that allow them to take part in the WINS Academy programme at no cost. You can apply here. For a list of eligible countries, click here.
Referral programme: We offer the possibility for WINS Academy graduates who have already received certification from WINS to encourage others to take the WINS Academy programme and to get a reward of $50 for each new participant purchasing a full WINS Academy programme. For more information, contact us.
WINS Academy Reference Guide
This Reference Guide contains important information for individuals who are currently enrolled or interested in the WINS Academy Nuclear Security Management Certification Programme. It includes a detailed overview of the programme and contains general guidelines on the registration, examination, certification and recertification processes. We strongly recommends that all WINS Academy participants read this Reference Guide.
back to top
Overview of the WINS Academy Programme
How it works

The educational design consists of a Foundation Module plus eight elective Modules. All participants take the Foundation Module and choose a minimum of one elective; the choice of the elective will most likely depend on the participant's area of responsibility.
We plan to release the Modules according to the following schedule:

Course delivery
The certification programme is designed to be completed entirely online. We are also exploring the opportunities for participants to attend in-person training at nuclear security training centres to benefit from a blend of online and face-to-face learning through simulations, role play and additional exercises. We will announce these arrangements in the near future.
Partnering with the WINS Academy
To understand how individuals and organisations (our partners) can engage with WINS on the WINS Academy Programme, please consult the Partnership Booklet. WINS provides tailored arrangements that meet our partners' professional development requirements. With this in mind, we have developed a flexible partnership model that ranges from engagement with individual applicants to organisations that provide training and professional development courses as their principal activity.
Professional certification
Once participants complete the Foundation Module and one Elective Module, they will have the option to sit for an exam in one of over 5,100 local accredited test centres in 175 countries. Participants who successfully pass the examinations will receive certification from WINS and be eligible to join the WINS Academy Alumni.
WINS Education Partner
WINS partners with Pearson, the world's leading learning company, to deliver our online courses and certification tests. Pearson works with educational institutions, organisations, corporations, associations and government agencies to create effective solutions that are aligned to professional development goals.
Enroll in the WINS Academy Certification Programme

The first Academy certified courses have been announced at the March 2014 Nuclear Industry Summit in the Netherlands. Currently, participants can enroll for the WINS Academy Foundation Module and the WINS Academy Elective Module for Scientists, Technicians and Engineers
To sign up for these courses and book your exam(s), click here.
You can purchase the courses and exams by clicking here.
The WINS Academy Scholarship Programme
This scholarship programme is made available to participants from certain countries who have specific responsibilities for nuclear security related to the certification programme. The selection of eligible participants is entirely at WINS' discretion. For a list of eligible countries, click here. To apply, please fill out the form:
Please note that only WINS members are eligible to apply for scholarships. If your request for a scholarship is accepted, you will be required to send either a photocopy or scanned image of your passport as proof of identity.
Note that this scholarship allows selected participants to gain access to WINS Academy courses and exams at no cost. WINS does not cover any other costs associated with the courses such as travel expenses to attend examination centres, nor does WINS provide any cash reimbursements.
For more information or if you wish to be notified when future courses become available, contact us at: thewinsacademy@wins.org
back to top
Get involved!

If you are interested in the WINS Academy and would like to be placed on our notification list, or if you have specific questions about the programme, please email us.
back to top
About the Modules
Learn more about specific Modules:
WINS Academy FAQs
Learn more about the WINS Academy Security Certification Programme: